SEERSaver
®
baselines and monitors multiple aspects of your HVAC system's performance. Viewing how your system is operating and whether or not service is needed can be viewed through the SEERSaver® web based platform.
The system overview screen shows you the system condition, any recommended actions, which mode the unit is operating in, a map of where the device is located, and the current weather. Additional performance details can be accessed through the "Performance Details" button.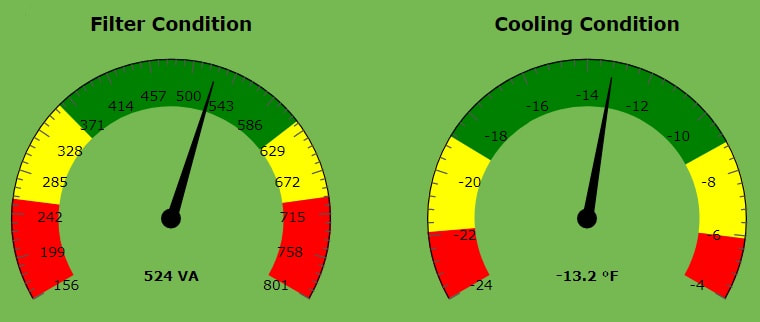 At-a-glance operation can be viewed through gauges that indicate the condition of the filter and the condition of the cooling or heating system.


Detailed performance data and trending can be viewed on the filter and cooling/heating system graphs. You can zoom in and to find the exact section of data that you want to view. This information can be used to help your HVAC contractor begin diagnosing performance related issues.