How SEERSaver
®
Works
Installation
​Works with any standard or smart 24VAC thermostat
Does not replace your thermostat
Gets power from the 24VAC transformer
Reads signals from the thermostat
Connects to your wired or wireless network
Requires internet service
Can be installed in new or existing systems. Existing systems should be serviced before installing SEERSaver

®

Takes less than 30 minutes to install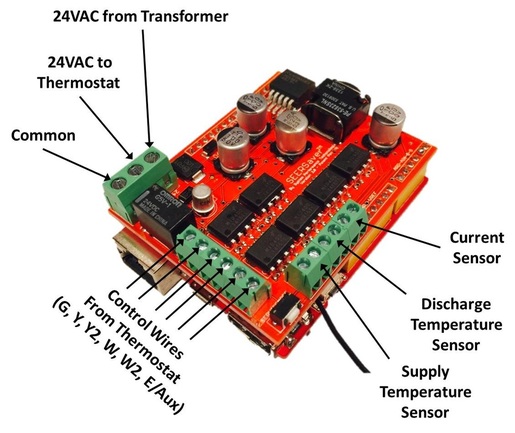 Operation
Data is sent to our secure server for analysis
Performance baselines are created as the system operates
After a baseline is created, new data is compared to the baseline via patented algorithms to determine how well the system is operating
If an issue is found, notification is sent via Email or SMS Messaging
Messages can be sent to the home owner, building maintenance operation, HVAC contractor, or any other address
No user interaction is required during the use of SEERSaver

®
Some of the types of performance issues that can be determined are:
Dirty Filter
Dirty or Clogged Indoor Coil
Indoor Fan Motor Failure
Clogged or Damaged Duct Work
Refrigerant Leak
Dirty or Clogged Outdoor Coil

Outdoor Fan Motor Failure
Outdoor Fan Motor Start/Run Capacitor Failure
Compressor Failure
Compressor Start/Run Capacitor Failure
​Electric Heater Failure
Gas Furnace Failure
One of main goals of SEERSaver
®
is to notify you of issues before they become major repairs or system failures.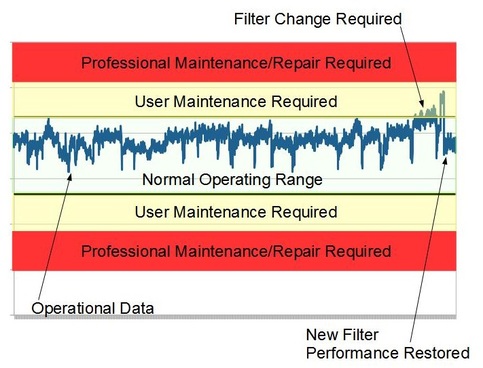 How Does SEERSaver
®
Save You Money?
Ensures that filters are changed when needed, not based on a calendar
Lets you know when maintenance is required
Lets you know when your system is not operating at peak efficiency
Warns of issues before they can cause a major component failure
Lets you know if your system is operating to industry standards
Lets you know if repairs have been completed correctly
Lets you schedule service work during normal working hours versus overtime
---
"Undercharged A/C systems use more electricity than fully charged systems because they have to run longer to achieve the same cooling effect. Over time, the difference in electricity consumption can be quite large — especially if the system is cooling a home or business in a warm, humid climate such as in Florida. For example, the researchers estimated that a 3-ton residential system in Jacksonville, charged to 85 percent of its capacity, would use 8,830 kilowatt hours of electricity in a year. A fully charged system in the same climate would use just 3,885 kilowatt hours."
---
SEERSaver
®
will inform you if your unit is performing below design requirements.